EXPLORE YOUR PROFESSIONAL JOURNEY
The following programs are hosted by The Legacy Group Online.com a not for profit professional development firm. For more information on each program feel free to email the host or the official contact for each event.
The Legacy Group Online focus is mainly on high quality virtual programs unless otherwise designated. Most programs occur in the Central Standard Time Zone. Please assure that you note start times of all programs, institutes, summits and services.
PROGRAM DIVERSITY STATEMENT
The Legacy Group is committed to offering the best possible experience for attendees. We have worked diligently to bring you a diversity of topics and presentation that represent professionalism, equity and inclusion and are knowledgeable about higher education in general. This philosophy is represented in each professional facilitator, workshop presenter and keynote.
DIVERSITY STUDENT DIVERSITY LEADERSHIP CONFERENCE Thursday, September 28, 2023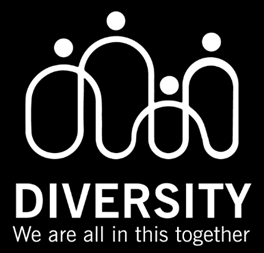 On behalf of the Office of Admissions & Scholarships, the Office of the Vice Provost for Student Affairs and The Legacy Group Online, we invite you to mark your calendars for the Diversity Student Leadership Conference scheduled for Thursday, September 28, 2023. Hosted on the campus of the University of Kansas in the Memorial Union.
The goal of the Diversity Student Leadership Conference (DSLC) is designed to provide student leaders with an interactive and engaging leadership training that will provide a forum for exploring, understanding, and challenging thoughts and ideas about how we value differences in our school and our community. This interactive experience will also provide participants with a basic understanding of what responsibility we have in fostering an inclusive environment in our respective high schools.
FEATURED SPEAKERS
Mr. Rasheed Ali Cromwell, CEO Harbor Institute, Washington DC.
Coach Marke Freeman, Point Guard College (PGC) Coach and CEO Max-OUT Skills Academy
Dr. Nicole Hodges Persley, Vice Provost Diversity, Equity and Belonging, the University of Kansas
REGISTRATION INFORMATION COMING SOON
Registration will open until Friday, September 15, 2023, 12:00 noon CST. Each faculty, staff or student must register as a group through the registration site. REGISTRATION CANNOT OCCUR IN ANY OTHER FORMAT. Registration is $20.00 per student and includes lunch, and registration materials.
Summit on Access, Persistence and Completion for Underrepresented Populations
Friday, September 29, 2023

On behalf of the Legacy Group Online, the University of Missouri, Kansas City and the University of Kansas we would like to invite you to join us for the Summit on Access, Persistence and Completion on Friday, September 29, 2023, from 8:30 – 3:30 pm Central Standard Time at the University of Missouri, Kansas City, Student Union located at 5100 Cherry Street, Kansas City, Missouri 64110.
This in-person Summit will facilitate an exchange of strategies, techniques, and ideas to address access to education and completion for under-served students at our area institutions. The Summit provides intentional dialogue with other professionals in higher education around critical issues facing our institution today and in the future. You will have the opportunity to gain insight on best practices and resources through workshops speakers that have demonstrated success in recruiting and retaining under-served student populations.
We have an excellent line-up of keynote speakers and workshops that can assist as you plan and manage your enrollment plans for students from under-represented populations.
Who Should Attend?
The Summit is intended for those professionals serving in areas such as admissions, multicultural affairs, academic advising, academic support programs, student services or other areas that support enrollment functions.
Registration Information
Because the number of participants is limited you must register by Monday, September 18, 2023. Registration is based on a first come first serve basis. Registration for this event is $150.00 and is non-refundable.
Please register for this event here: https://TheSummit2023.eventbrite.com
Questions, please contact Robert N. Page Jr., by email at [email protected]
FEATURED SPEAKERS
Dr. Coach Marke Freeman, former College Basketball Coach College and Professional Player, CEO – Max Out Sports, Director and Trainer for Point Guard College.
Dr. Tina DeNeen, Associate Executive Director for Education and Member Development at the American Association of Collegiate Registrars and Admissions Officers
Dr. Tyrone Bledsoe, Director, and CEO Student African American Brotherhood